CloudGuard
Currently available CloudGuard Modules:
CloudGuard Posture Management
Used in Public Cloud environments by Enterprises and MSPs. Customers can use CloudGuard Posture Management to secure their application and cloud environment running in AWS, Azure and Google cloud, including multi-cloud environments.
Provides security for applications and data residing on virtual workloads, platform native services and cloud storage services.
CloudGuard Posture Management has built a cloud security platform with security capabilities that address critical needs for public cloud security.
Network Security
Visualize the security policies in your environments.
Protect and manage your cloud assets, such as Security Groups.
Control who gets access to cloud assets.
Workload Protection
Manage serverless functions in your AWS and Azure environments, and Kubernetes clusters.
Learn how to use Image Assurance analyze Kubernetes images at each phase of their life cycle.
Learn how to use Admission Control to configure and control operations for Kubernetes clusters.
Intelligence
Use Intelligence to hunt for and visualize threats and anomalous behavior in your environments by cloud log files.
ShiftLeft
Integrate the ShiftLeft functionality into your CI/CD pipeline to find and prevent risk in cloud deployments:
Integrate to CircleCI.
Integrate to GitLab.
Integrate to Jenkins.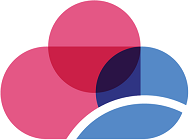 No Downloads were found. Try removing some of the filters.