Quantum Smart-1 Cloud
Quantum Smart-1 Cloud, a best-in-class management solution, is now available as a service. Check Point Security Management Architecture from the Cloud provides you with full management capabilities such as policy management, log analysis, reporting log retention, and Check Point's SmartConsole as a web console.
Using the Smart-1 Cloud application, you can manage your on-premise or CloudGuard IaaS gateways from a single pane of glass.
Key Benefits:
On-demand Expansion - Seamlessly expand capacity supporting additional gateways and storage
Always the latest Security Management - Newest features automatically updated in a unified management platform
Zero Maintenance - No need for monitoring or backing up operations in your security management system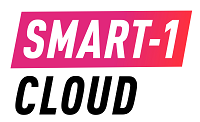 No Downloads were found. Try removing some of the filters.