Check Point LightSpeed Appliances
Technical Level
| | |
| --- | --- |
| Solution ID | sk176466 |
| Technical Level | |
| Product | Quantum Appliances |
| Version | R81.10 |
| OS | Gaia |
| Platform / Model | QLS LightSpeed |
| Date Created | 19-Jan-2022 |
| Last Modified | 28-Jun-2022 |
Solution
Introduction | Key Features | Downloads | Installation Instructions | Documentation | Revision History
Visit Check Point CheckMates Community to ask questions or start a discussion and get our experts assistance.
Introduction to Check Point Quantum LightSpeed Appliances
| | |
| --- | --- |
| Security Appliance | In this article |
| Quantum LightSpeed 250 | QLS250 |
| Quantum LightSpeed 450 | QLS450 |
| Quantum LightSpeed 650 | QLS650 |
| Quantum LightSpeed 800 | QLS800 |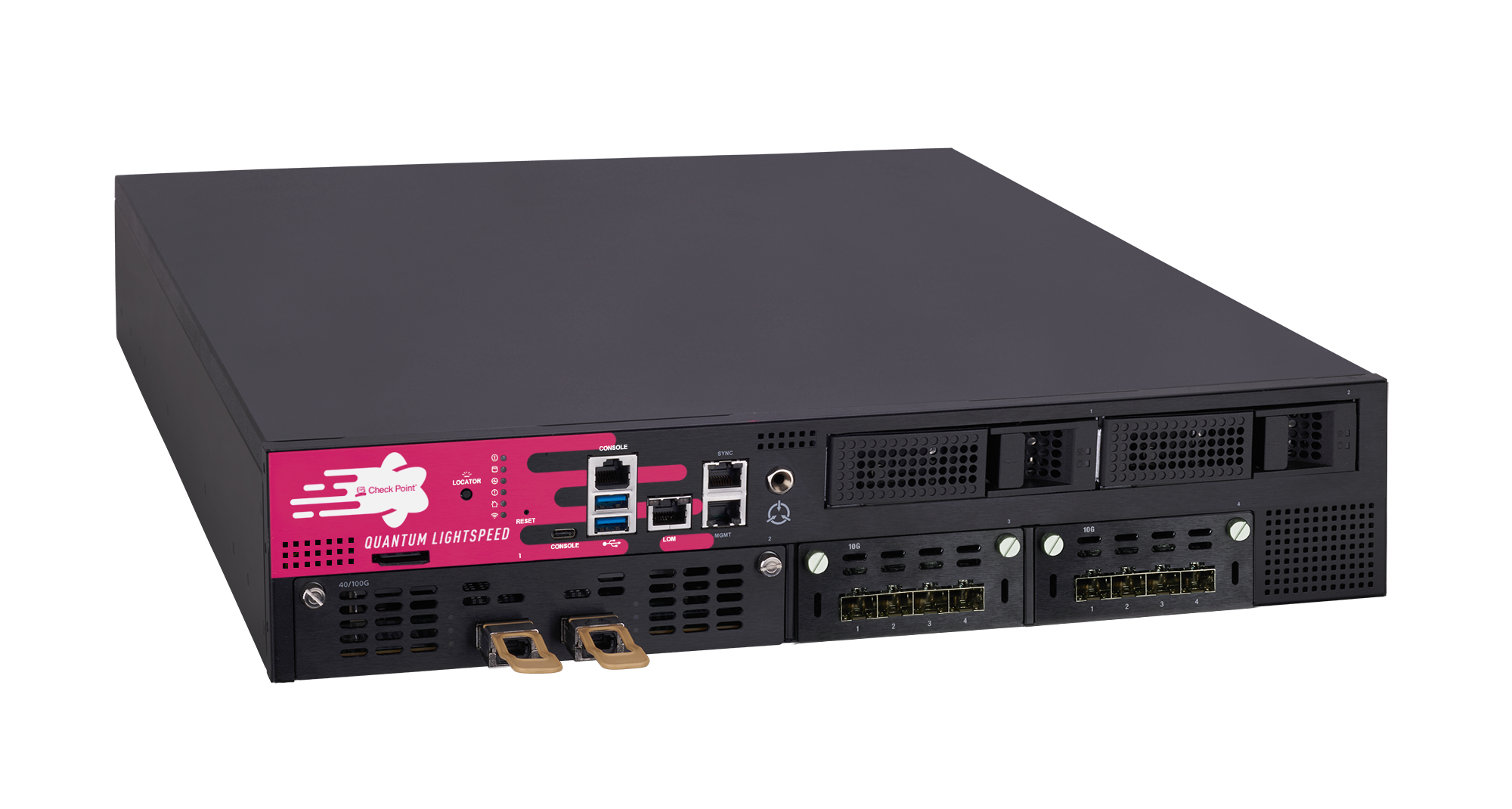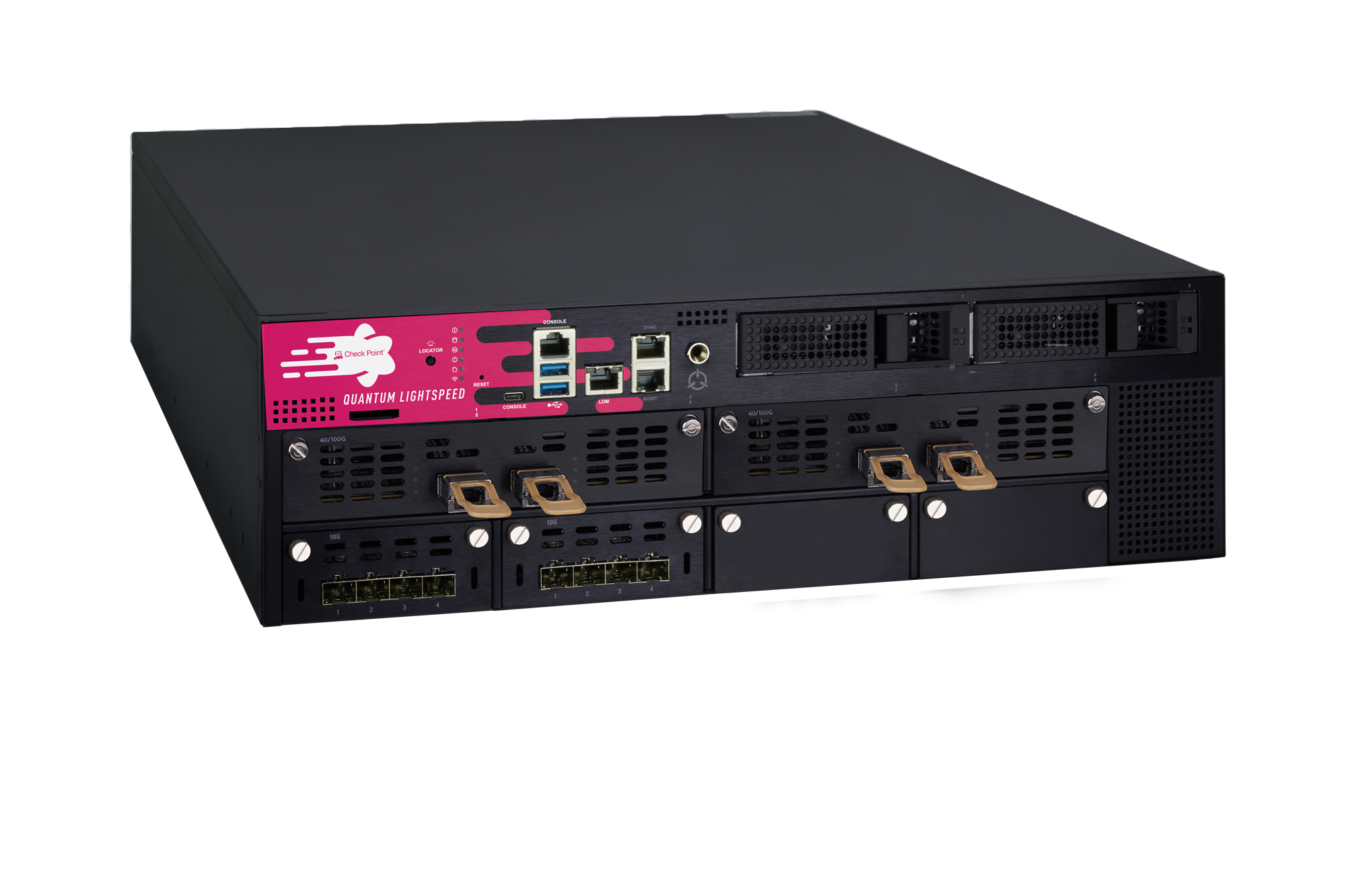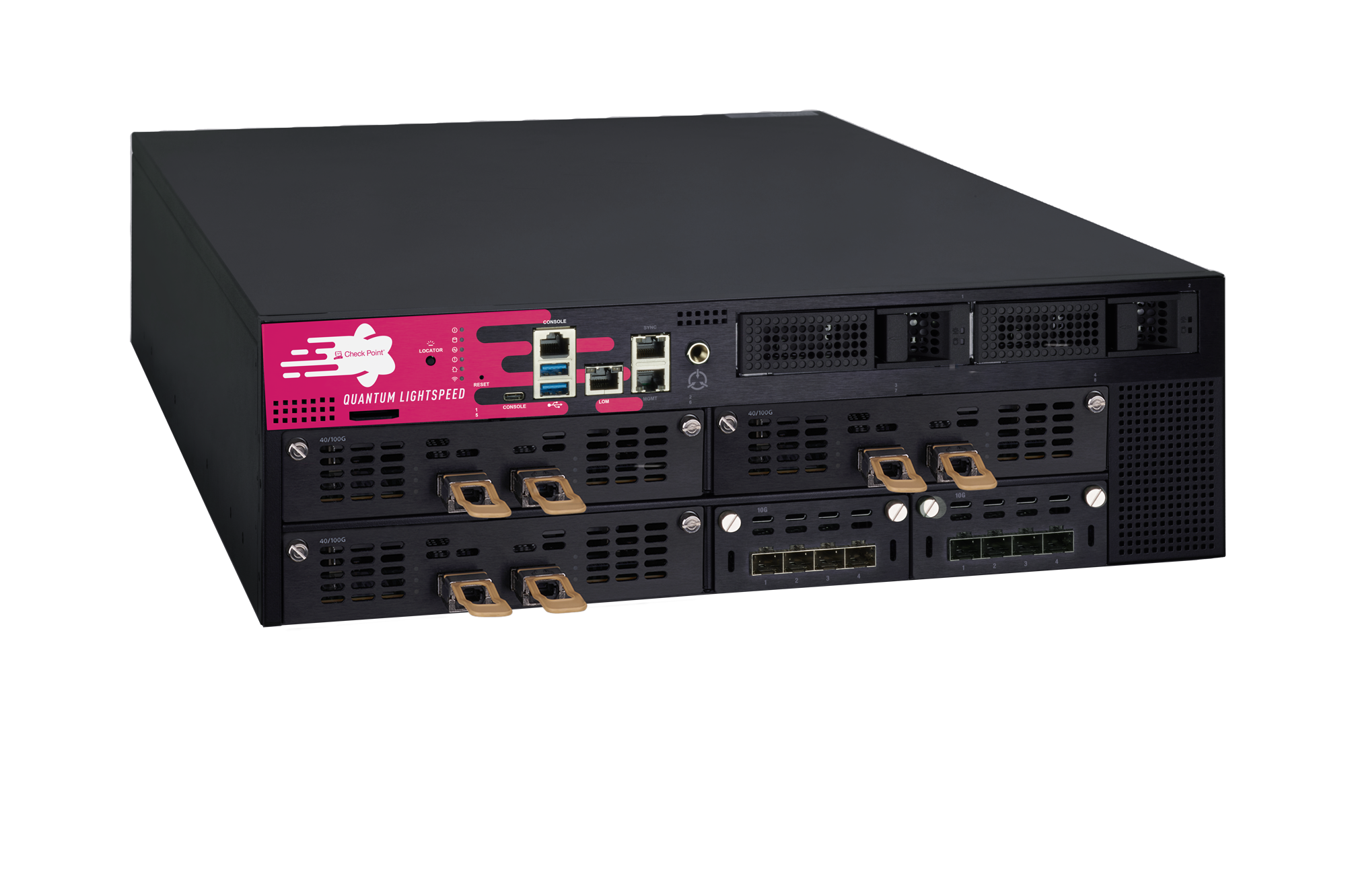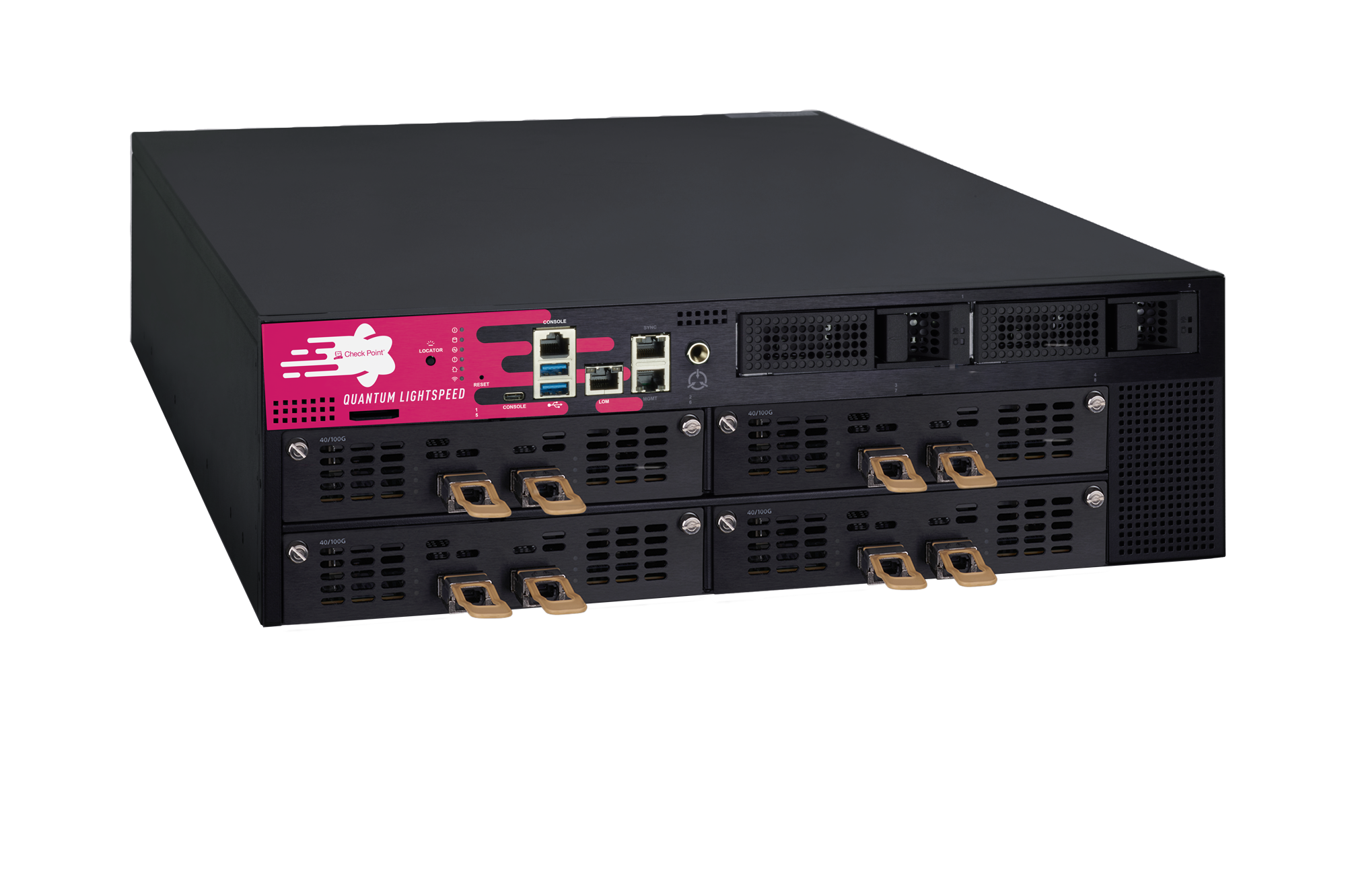 Check Point LightSpeed Appliances provide hyper-fast network security to Data Centers and large enterprises.
These appliances enable large enterprises and Data Centers to deploy network security that performs at the speed of business to accelerate large file transfers, provide low latency for high-frequency applications, and dynamically scale as their business grows.
Check Point LightSpeed Next Generation Firewalls combine the most comprehensive protections with Data Center grade security and hardware to maximize uptime and performance for securing large enterprise and Data Center environments.

Key Features
Firewall performance at a line-rate
Ultra-low latency
Modular platforms supporting up to 72 virtual CPU cores
Redundant storage devices and AC power supplies
Wide variety of network interfaces, ranging from 1 GbE copper and fiber 1 GbE to 100 GbE interfaces
Hyperscale-ready enabling enterprise protection with up to 1 terabit/sec of Threat Prevention Performance

Downloads
To download these packages, you will need to have a Software Subscription or Active Support plan.
Important Notes:
LightSpeed Appliances require the R81.10 Jumbo Hotfix Accumulator. For more details, see sk179432.
It is not supported to uninstall the Jumbo Hotfix from a LightSpeed appliance and reboot. You can only install a higher Take of the Jumbo Hotfix.
| | | |
| --- | --- | --- |
| # | Package | Link |
| 1 | Check Point R81.10 Clean Install Image for LightSpeed Appliances | (ISO) |
| 2 | Check Point R81.10 Jumbo Hotfix Take 61 | (TAR) |
To connect to the command line interface, you can use a USB Type-C console port.
To use it, download and install the QLS LightSpeed Appliances USB Type-C console driver on the console client machine (desktop/laptop).

Installation Instructions
This Check Point LightSpeed Appliance ships with the R81.10 General Availability image that does not support the NVIDIA ConnectX 100G 2-port Card.
To enable the hardware acceleration in the installed NVIDIA ConnectX 100G 2-port Cards:
Mount the appliance in the rack.

Run the Gaia First Time Configuration Wizard.

See the R81.10 Gaia Administration Guide.

Install the required Take of the Jumbo Hotfix Accumulator for R81.10.

See the installation instructions in Jumbo Hotfix Accumulator for R81.10.
Documentation
Check Point QLS250, QLS450, QLS650, and QLS800 Appliances
Check Point LightSpeed Appliances Getting Started Guide
Check Point LightSpeed Appliances Quick Start Guide
Check Point Appliances Rack Mounting Guide
Check Point Appliances Installing and Removing Storage Devices
Check Point Appliances Installing and Removing Fans
Check Point Appliances Installing and Removing AC Power Supply Units
Check Point Appliances Installing and Removing DC Power Supply Units
Check Point Appliances Installing and Removing Memory
Check Point Appliances Installing and Removing LOM Cards
Check Point Appliances Installing and Removing Expansion Line Cards
Check Point Appliances Installing and Removing Transceivers and DAC Cables
NVIDIA ConnectX 100G QSFP28 2-Port Card Administration Guide
Lights Out Management (LOM) HTML5-based Card Administration Guide for QLS250, QLS450, QLS650, QLS800, 28000, 26000, 16000, 7000, 6000, and TE2000XN Appliances
R81.10 Gaia Administration Guide
R81.10 Performance Tuning Administration Guide

Revision History
Show / Hide this section
Date
Description
28 June 2022
Added a note that it is not supported to uninstall the Jumbo Hotfix from a LightSpeed appliance and reboot. You can only install a higher Take of the Jumbo Hotfix.
02 June 2022
Updated the details about the required R81.10 Jumbo Hotfix Take
01 April 2022

Added the link to the R81.10 (Take 335) Gaia Clean Install for Quantum LightSpeed Appliances
Added the link to the R81.10 Performance Tuning Administration Guide
Added the Revision History section

19 Jan 2022
First release of this article