Cannot install ONP (On device Network Protection) certificate on Android Phone
Technical Level
| | |
| --- | --- |
| Solution ID | sk170932 |
| Technical Level | |
| Product | Harmony Mobile |
| Version | All |
| Date Created | 10-Dec-2020 |
| Last Modified | 20-Dec-2020 |
Symptoms
User fails to install ONP on Android device that is managed by WorkspaceOne. It fails without any error.
Cause
There is a restriction from the MDM that is blocking the installation of the ONP certificate.

Solution
From the policies in WorkspaceOne, make sure that the "Allow credential changes" option is selected.
'Devices > Profiles & Resources > Profiles > Add Under Restrictions > Allow Credentials Changes':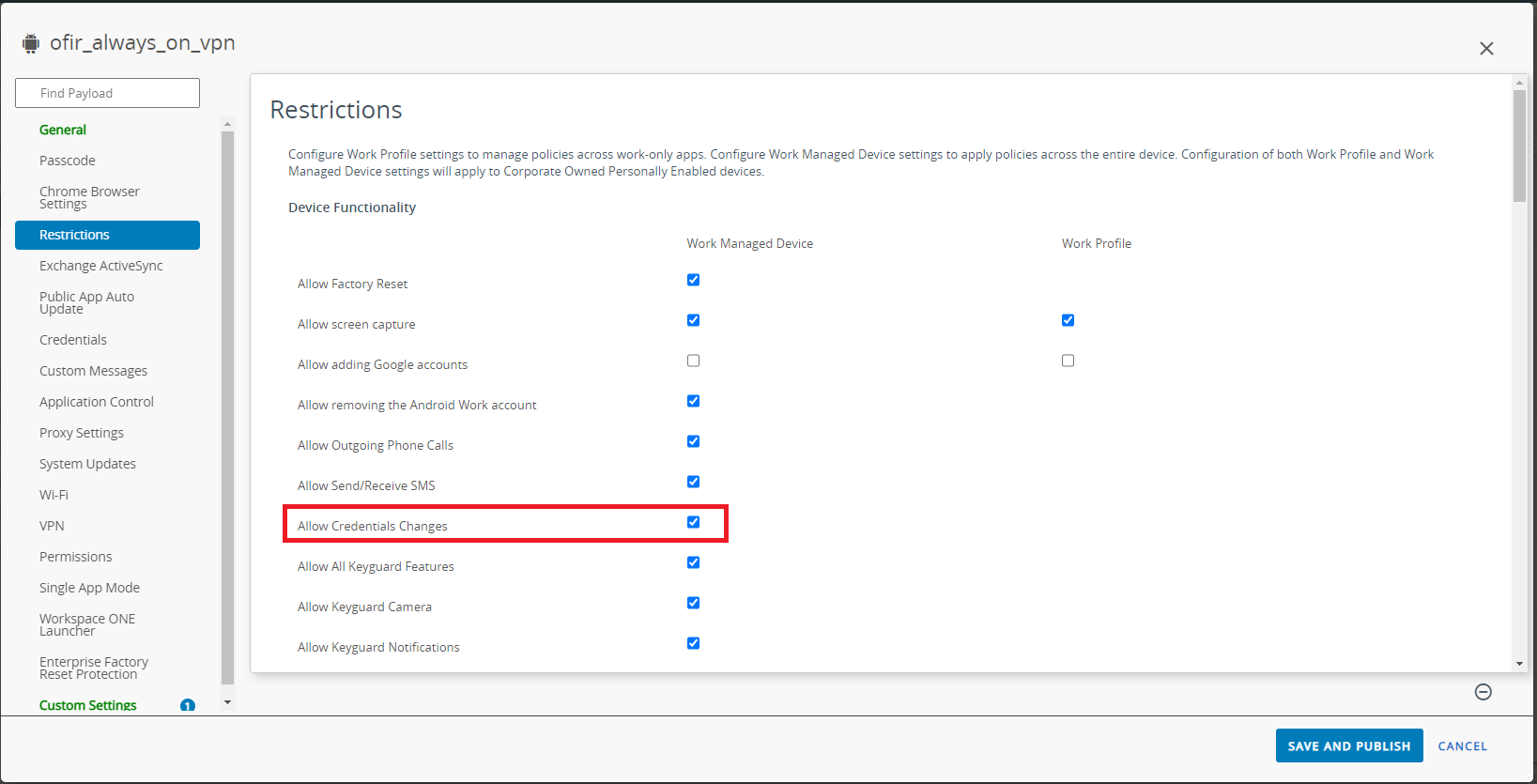 | | |
| --- | --- |
| | This solution has been verified for the specific scenario, described by the combination of Product, Version and Symptoms. It may not work in other scenarios. |