Bond monitoring does not work in R80.30SP Jumbo Hotfix Take 45
Technical Level
| | |
| --- | --- |
| Solution ID | sk170134 |
| Technical Level | |
| Product | Maestro |
| Version | R80.30SP |
| OS | Gaia |
| Platform / Model | 6000, 7000, 16000, 23000, 26000, 28000 |
| Date Created | 19-Oct-2020 |
| Last Modified | 20-Oct-2020 |
Symptoms
In dual site configuration, failover does not occur when one of the bond interfaces goes down.
When the user runs asg stat -v, the amount of bond interfaces is zero even though they are configured. At the same time, the bond interfaces are fully functional.
Cause
Due to an issue in the bond monitoring mechanism in R80.30SP Jumbo Hotfix Take 45, bonds are not visible to cluster.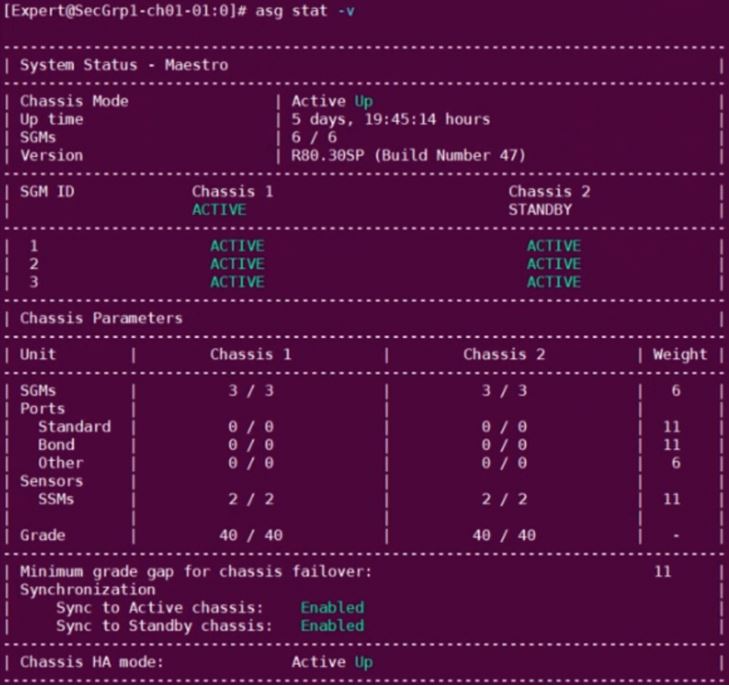 Solution
Contact Check Point Support
to get a Hotfix for this issue.
A Support Engineer will make sure the Hotfix is compatible with your environment before providing the Hotfix.
For faster resolution and verification please collect
CPinfo
files from the Security Management and Security Gateways involved in the case.
| | |
| --- | --- |
| | This solution has been verified for the specific scenario, described by the combination of Product, Version and Symptoms. It may not work in other scenarios. |