WinSCP Application is recognized as OpenSSH
Technical Level
| | |
| --- | --- |
| Solution ID | sk167355 |
| Technical Level | |
| Product | Application Control |
| Version | R80.20, R80.30, R80.40, R80.10 |
| Date Created | 14-Jun-2020 |
| Last Modified | 14-Jun-2020 |
Symptoms
When using the WinSCP Application in a rule, traffic is not allowed and is rejected by the clean- up rule with "OpenSSH" Application showing.
Cause
WinSCP application includes an option to use OpenSSH (click
here
for more details).
In the example screenshot below, we see that when the client uses WinSCP, OpenSSH is also used.
This is most likely because WinSCP is configured as below.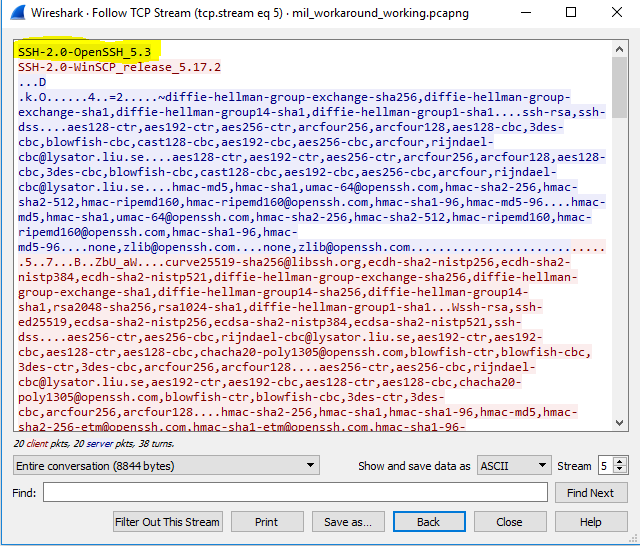 Solution
| | |
| --- | --- |
| | Note: To view this solution you need to Sign In . |