Infinity Threat Prevention Management
Technical Level
| | |
| --- | --- |
| Solution ID | sk163593 |
| Technical Level | |
| Product | Security Management |
| Version | R80.40 |
| Date Created | 21-Nov-2019 |
| Last Modified | 20-Aug-2020 |
Solution
We are happy to announce an EA program for Infinity Threat Prevention Management.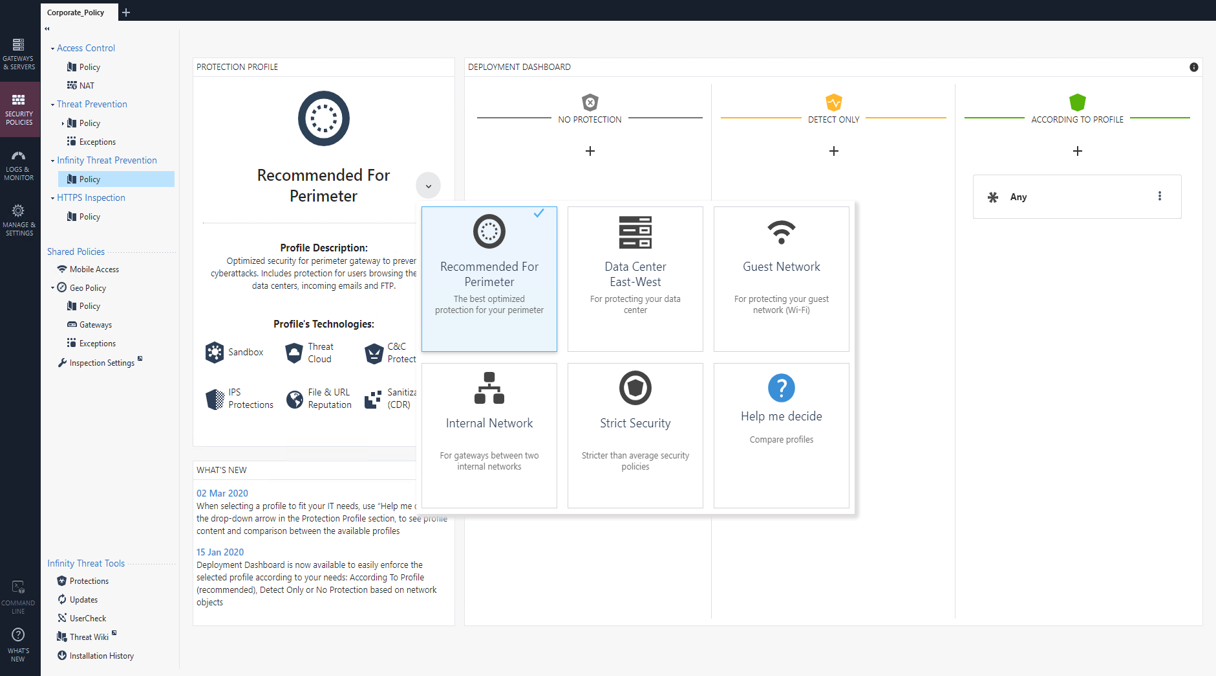 What is Check Point Infinity Threat Prevention?
New Threat Prevention management, using smart cyber policy from the cloud
Provides out of the box Threat Prevention profiles based on business & IT security needs
Easy assignment of policy profile that is tailored to your needs.
Automatic update of Threat Prevention policy profiles to protect against the latest cyber threats using the latest technologies.
Zero day-to-day maintenance required from the admin, while maintaining optimal security
Admins will still have manual configuration capabilities
Why should you join the EA program?
Enjoy an optimized security policy per your business and IT security needs
Start benefiting early from the automatic security and configuration updates.
Be the first to experience Check Point's next generation management
Direct contact with Check Point R&D for questions and feedback
You will help accelerate the project's general availability
Make sure that upon GA, the new management works perfectly in your environment

What is required for success?
An R80.40 Management and an R80.40 Gateway with a Threat Prevention policy running on production environment.

What will the EA look like?
Together with R&D, the gateway will be assigned with a Threat Prevention profile that fits the gateway's IT security needs
Over the EA time, the Threat Prevention policy profiles will constantly be updated based on Check Point's security best practices and latest technologies
At the conclusion of the program, Check Point will generate a summary report.
Threat Prevention profiles: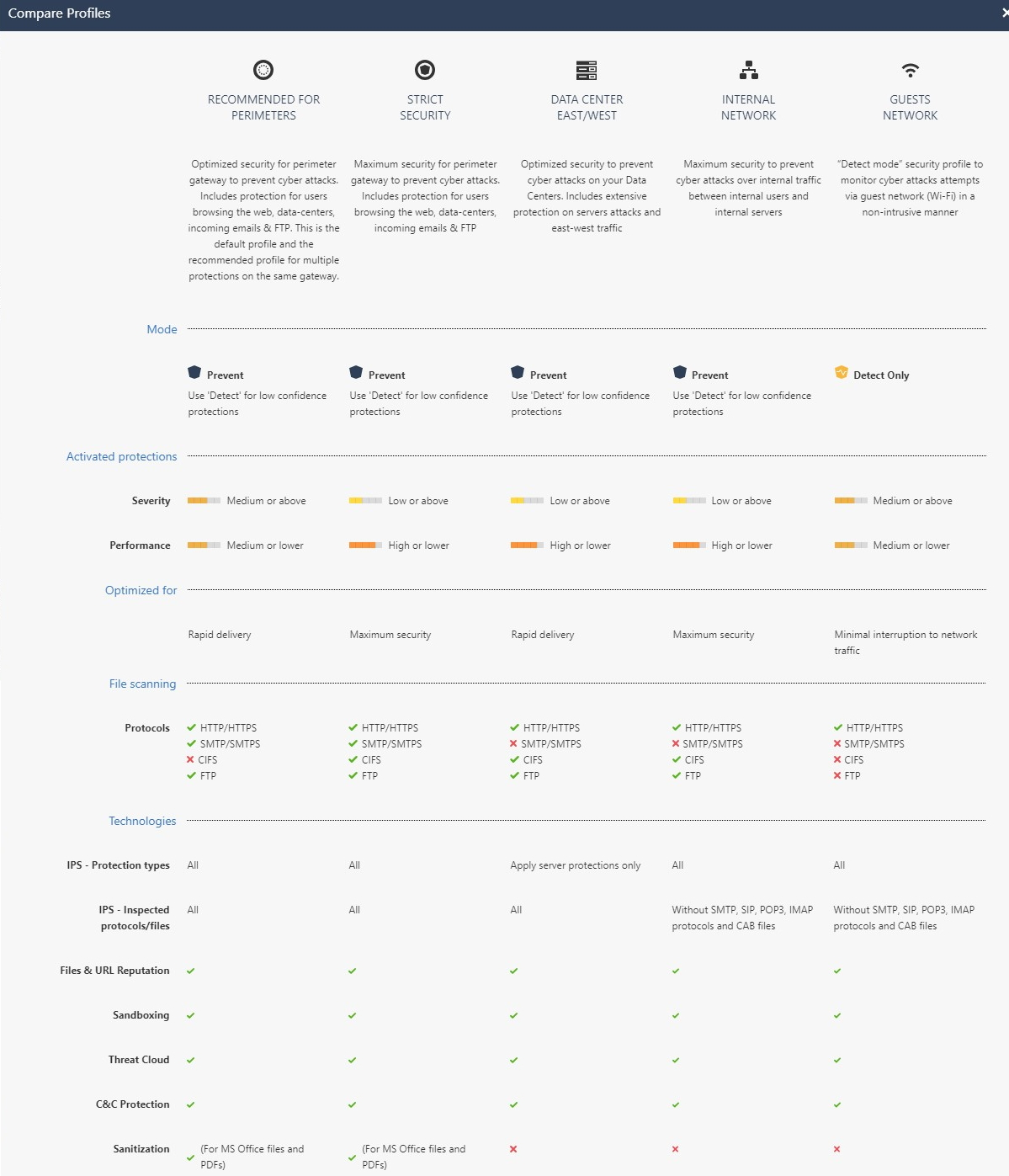 Are there any known limitations?
1. MTA is not supported.
2. There is no upgrade from traditional Threat Prevention to Infinity Threat Prevention.
However with Infinity Threat Prevention, Gateway is immediately configured according to the Check Point best practices according to selected profile. Global Threat Prevention exceptions will apply also to Infinity Threat Prevention mode.


How do I Sign Up?
To join the EA, email your local Check Point representative and copy INFINITY_THREAT_PREVENTION@checkpoint.com


For downloads and installation instructions, refer to sk167109 - Infinity Threat Prevention Management integration Release Updates