Check Point Education Services Information
Technical Level
| | |
| --- | --- |
| Solution ID | sk163417 |
| Technical Level | |
| Product | Other |
| Version | All |
| Date Created | 08-Dec-2019 |
| Last Modified | 11-Nov-2020 |
Solution
Current Certification Promotion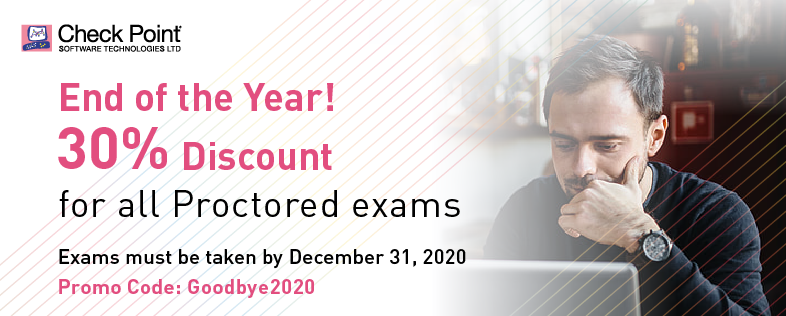 Check Point Training & Certifications

Check Point core technical certification courses provide the essential knowledge and hands-on experience necessary for managing security network environments using Check Point software technology products and solutions. Customers, resellers, and security professionals may register to attend these courses through the Check Point Authorized Training Center (ATC) Partner Program.
Check Point's ATC Partner Program is a strategic partnership dedicated to providing quality, convenient access to the latest technical training on Check Point products to customers around the world.
The associated certification exams validate your knowledge of Check Point technology and ensure that you have successfully obtained the skills, tools, and resources needed to manage your networks.
For information on scheduled courses for these and other product training offerings, click here:
https://training-certifications.checkpoint.com/#/
Certification FAQ

This section lists many of the Frequently Asked Questions related to Check Point Certifications. This is a live document that may be updated without special notice.
General Inquiries
Certification Path FAQ

My Information
You can update your mailing address via the User Center using the instructions below:
Login to the User Center
Click "MY CHECK POINT"
Click "My Profile" under "My Info" option
Click "Edit" button
Make the necessary changes
Click "Save" button to save changes

What About the Benefits?
Tell Me About the Exams