How to submit a Support ticket for CloudGuard SaaS
Technical Level
| | |
| --- | --- |
| Solution ID | sk154032 |
| Technical Level | |
| Product | Harmony Email and Office |
| Version | All |
| Date Created | 23-May-2019 |
| Last Modified | 29-May-2019 |
Solution
This page describes the process of opening a ticket (also known as a Service Request) with Support regarding CloudGuard SaaS. You can use Service Requests to report technical issues, to query and solve licensing issues, to report false positives or missed detections, and to ask questions about the product.
Note: When creating a Service Request, make sure to include as many details and specific examples as possible.
Do the following (click on the applicable section to expand):
1. In the User Center login page, click on Sign Up Now.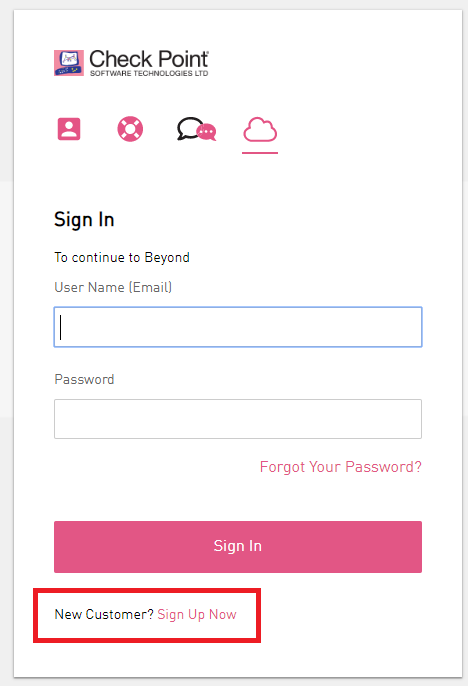 2. Fill out the form with your information and click Submit.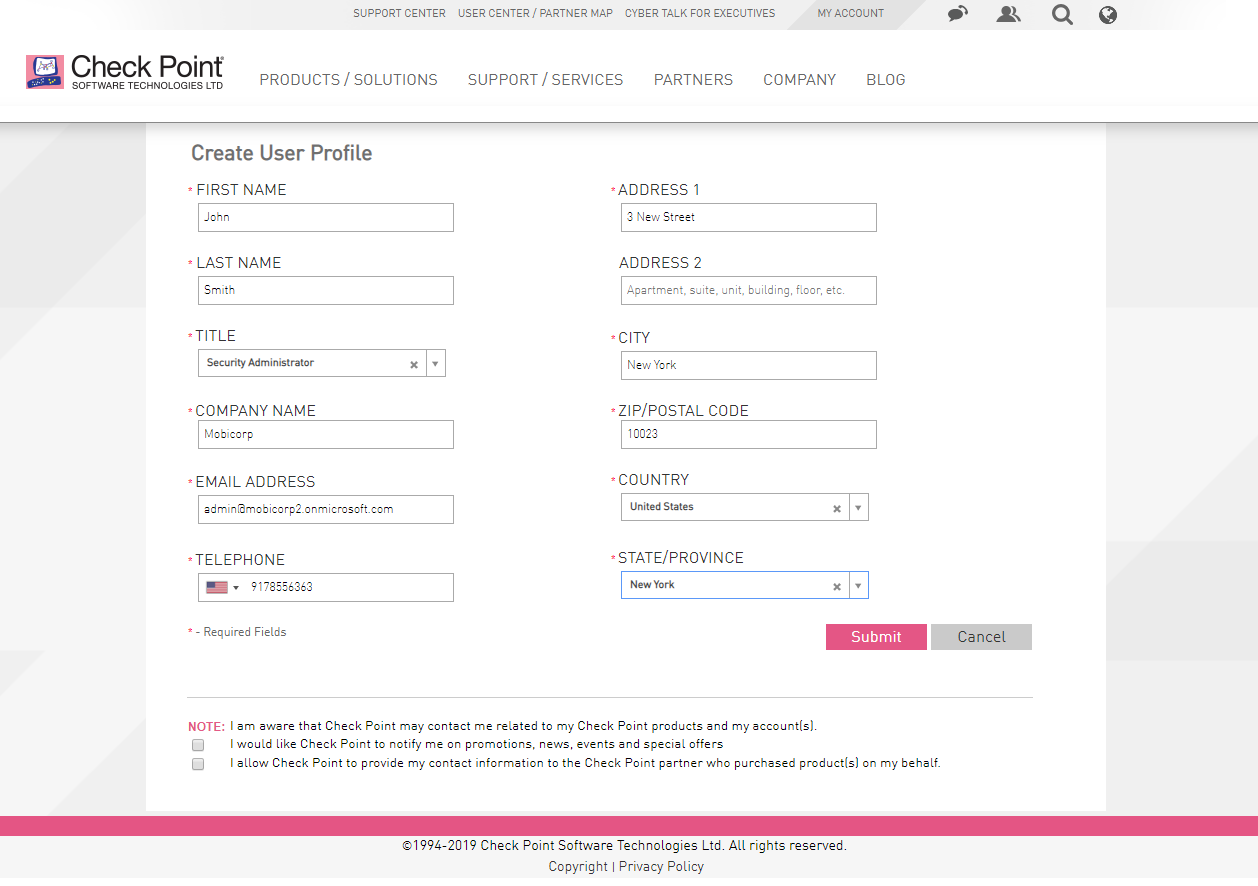 3. Log in to your mailbox and look for an email sent by user_center@checkpoint.com with the subject "Check Point User Center." Click the activation link in the email.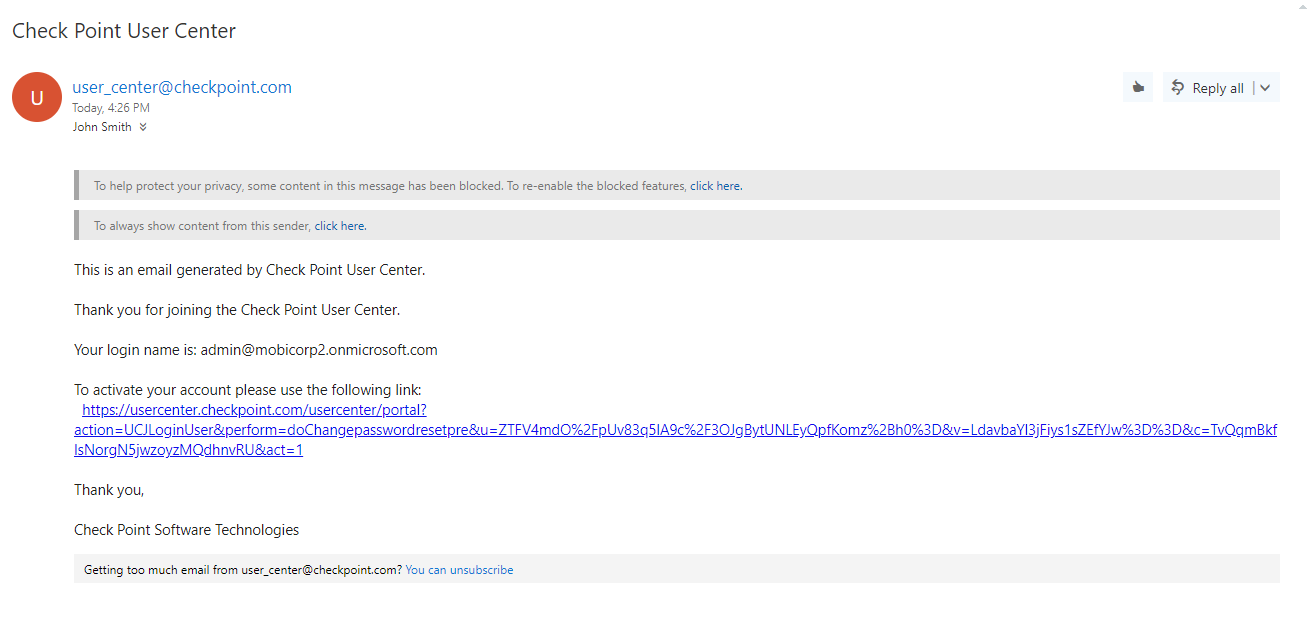 4. Set a password and click Submit. You will see a confirmation message. Click on Back to be redirected to the User Center login page.
5. Sign into your new User Center account, click on ASSETS/INFO, and select Accounts.

6. In the page that opens, click Create Account. Fill out the form and click Submit.
7. Wait for approximately an hour for the support system to be ready.
1. Under SUPPORT/SERVICES, select Create a Service Request and then click Create a new SR.

2. Select the relevant type of Service Request: Technical Issue, Non-Technical Issue or Content Classification. Under Product Line, choose Cloud. Under Market Place, choose Other.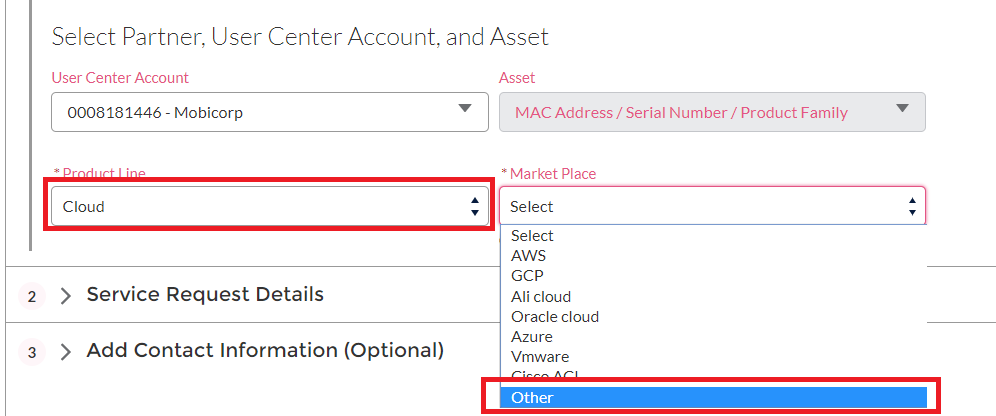 3. In Version and Operating System choose N/A.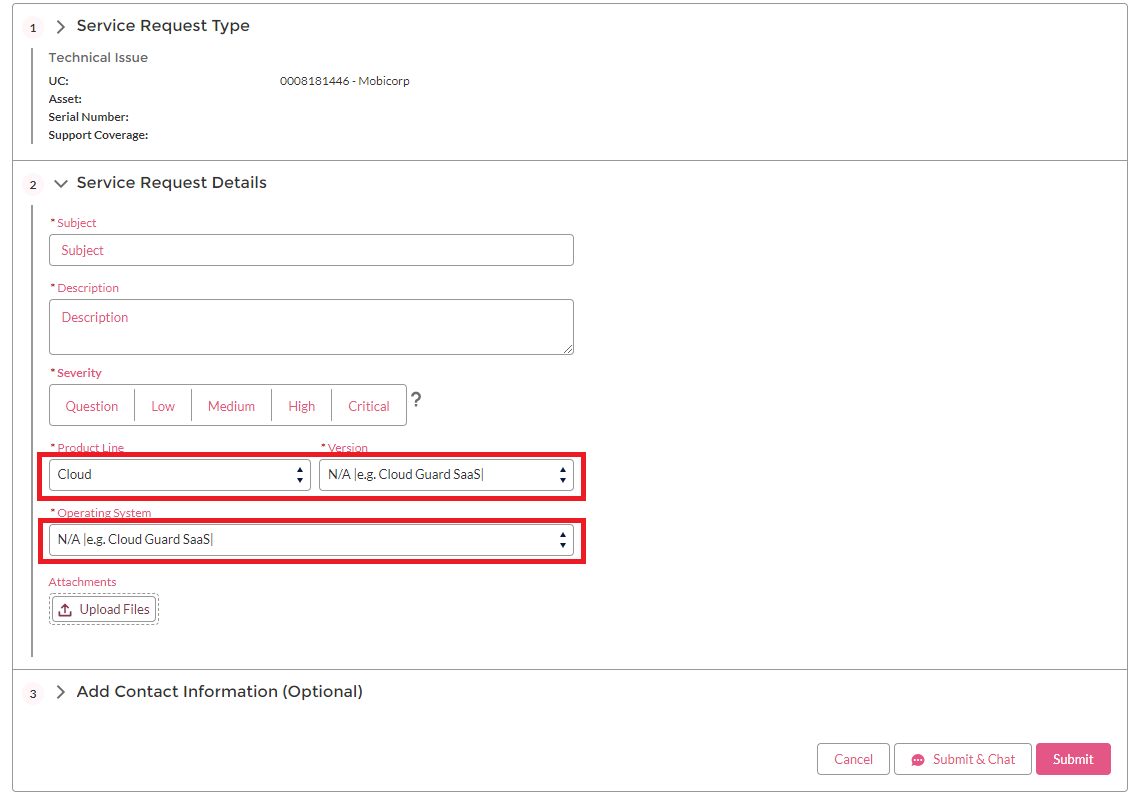 4. In the Description field of the Service Request, include your dashboard URL. To find it, right-click on the Overview of the Threat Protection module and select View Frame Source. You will see the URL of your dashboard in the URL of the page that opens.


| | |
| --- | --- |
| | This solution has been verified for the specific scenario, described by the combination of Product, Version and Symptoms. It may not work in other scenarios. |