New Site wizard does not let the user proceed
Technical Level
| | |
| --- | --- |
| Solution ID | sk153273 |
| Technical Level | |
| Product | Harmony Connect |
| Version | All |
| Date Created | 08-May-2019 |
| Last Modified | 12-May-2019 |
Symptoms
When users create a Site and enter a subnet address in the "Internal Subnets" step (for example 192.168.54.0/24), clicking 'Next' does not proceed to the next step.
Solution
After adding the subnet address, you must click the + (

) icon in order to have that address applied.


Example:
This state is not valid: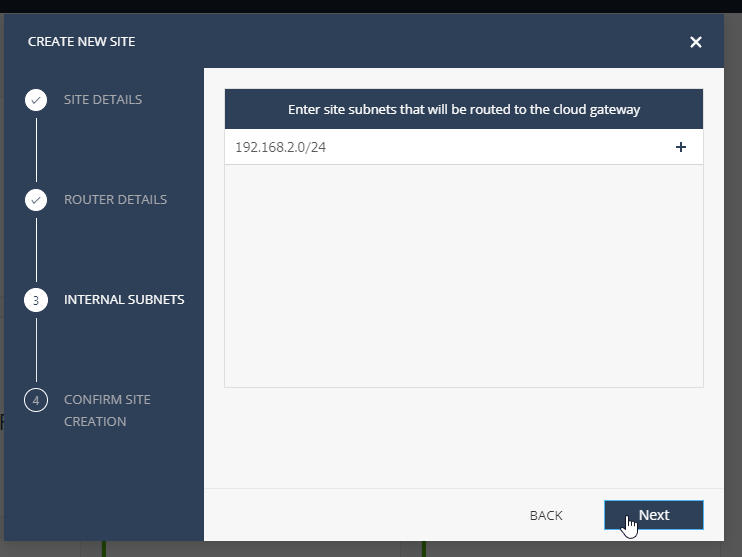 Clicking the

icon adds the subnet to the list: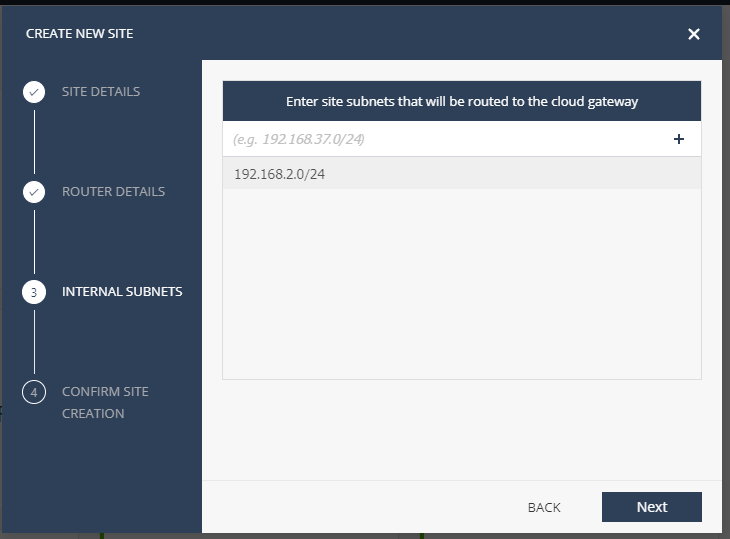 Then, you can click 'Next' and proceed creating your Site.
| | |
| --- | --- |
| | This solution has been verified for the specific scenario, described by the combination of Product, Version and Symptoms. It may not work in other scenarios. |