CloudGuard Dome9 Clarity CFT Visualization
| | |
| --- | --- |
| Solution ID | sk144615 |
| Product | CloudGuard Dome9 |
| Version | All |
| Date Created | 21-Jan-2019 |
| Last Modified | 10-Mar-2019 |
Solution
Clarity CFT Visualization
CloudGuard Dome9 Clarity visualizes the security posture of a Cloud Formation Template. Visualizing CFT allows to assess the security configurations defined in the CFT before launching it. This assessment provides early detection of security holes, allowing the development teams to provide immediate remediation even the environment is ever built.
To visualize CFT, in the main Clarity selection screen, select Cloud Formation: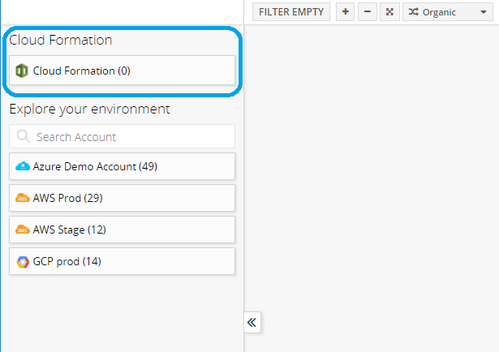 Click Browse and upload the CFT JSON file


If the CFT is parametrized, a pop-up window will show, asking to provide value for each parameter, thus allowing to evaluate the CFT's security posture under certain parameters' values.
Fill in the parameters and click Done.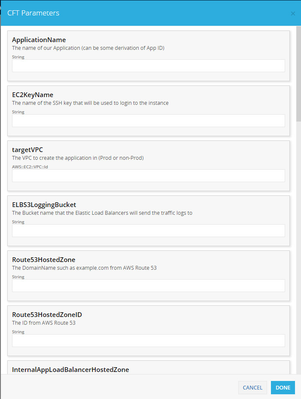 Select the CFT entity and then press on view graph:

The security group view of the CFT will show:

Note: when working with parameterized CFT, use CloudGuard Dome9's CFT Simulator to convert the parameterized CFT to an actual CFT for visualization.
The Simulator is available here: https://github.com/Dome9/cft-simulator.
| | |
| --- | --- |
| | This solution has been verified for the specific scenario, described by the combination of Product, Version and Symptoms. It may not work in other scenarios. |