2FA (Factor Authentication) support for remote access VPN in locally managed SMB appliances
Technical Level
| | |
| --- | --- |
| Solution ID | sk137732 |
| Technical Level | |
| Product | Quantum Spark Appliances |
| Version | R77.20, R80.20 |
| OS | Gaia Embedded |
| Platform / Model | 600, 700, 900, 1100, 1200R, 1400, 1500, 1600, 1800 |
| Date Created | 05-Oct-2018 |
| Last Modified | 16-May-2022 |
Solution
MFA (Multi Factor Authentication) / 2FA (Factor Authentication) for RA (Remote Access) users is supported in locally managed SMB appliances, either directly on the Quantum Spark appliance or with Active Directory / RADIUS acting as a relay.

Method #1: Directly on the Quantum Spark Appliance

In order to deploy MFA/2FA directly on the appliance, you will need to subscribe to a 3rd party SMS provider which uses HTTP / REST API. Once you have this, enable the service by navigating to VPN > Remote Access Blade Control and checking the "Require users to confirm their identity using two-factor authentication" box: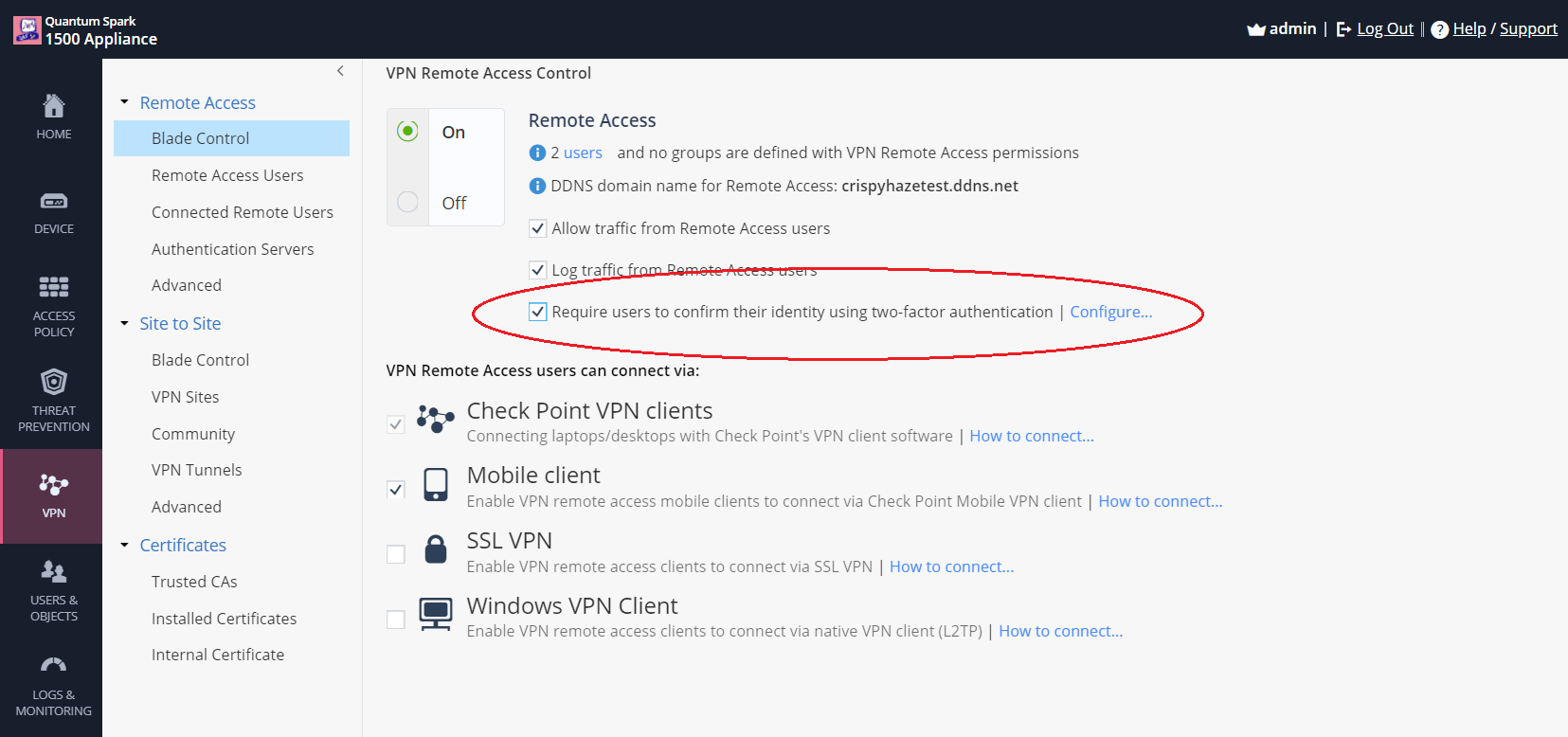 Next, click on "Configure..." and enter the details that were provided by the SMS provider: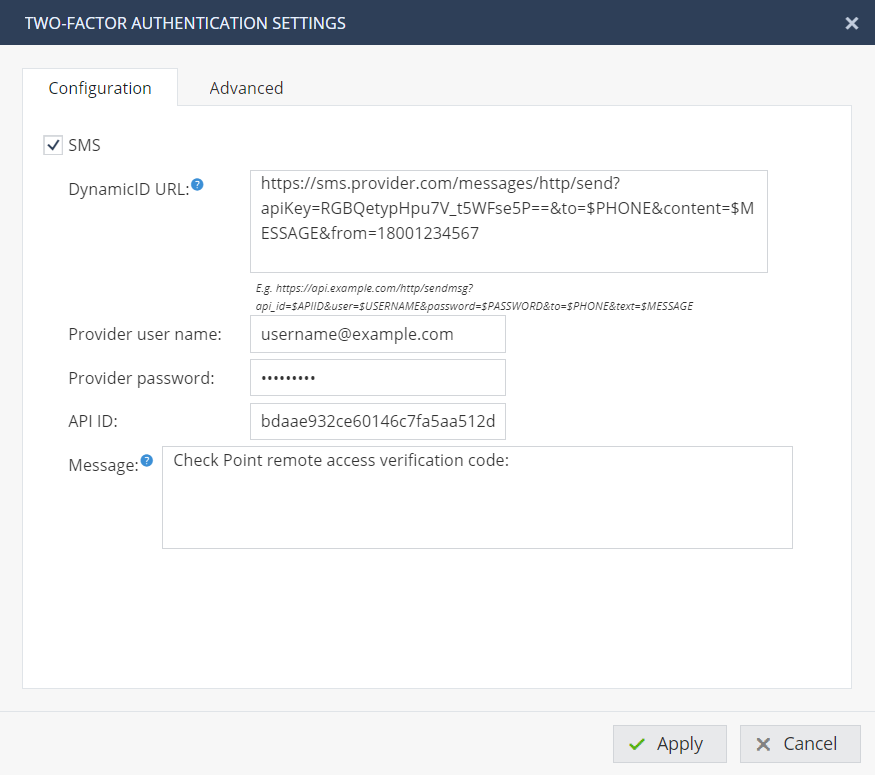 Lastly, in Users & Objects > Users, you will need to configure your remote access users with the phone number or e-mail address that should receive the verification code. This phone number should include the country code: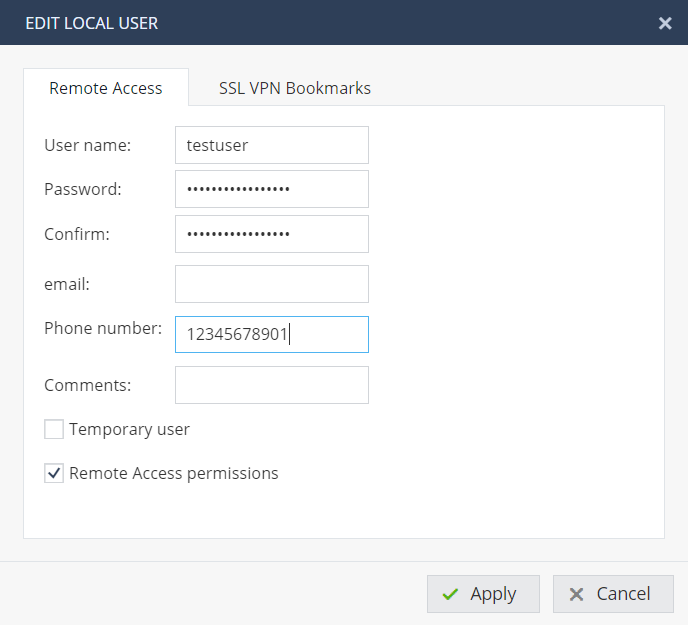 Note: The DynamicID URL format can differ based on the SMS provider and user requirements, however a working example can look like the following:

https://sms.provider.com/messages/http/send?apiKey=<APIKEY>==&to=$PHONE&content=$MESSAGE&from=<PHONENUMBER>

From this example, you would replace <APIKEY> with the API Key and <PHONENUMBER> with the phone number that was provided by the SMS provider where the verification code will arrive from.

The $PHONE portion is dynamically populated with the phone number that was entered for each local user account and should be left as is.

Method #2: Active Directory or RADIUS acting as a relay

In order to deploy such a requirement, you will need to configure an authentication server, as well (AD 'Active Directory' or RADIUS), and then delegate the authentication procedure/requests to it and apply the MFA/2FA mechanism there.
Important note:
If you have the same username on both AD and RADIUS, then by design the match will happen first in the AD; once AD is configured, there is no way to change the search priority or even to stop the search.
Accordingly, MFA/2FA implementation through RADIUS once AD is configured and the same username exists in both entities (AD & RADIUS) is not supported by design.
| | |
| --- | --- |
| | This solution has been verified for the specific scenario, described by the combination of Product, Version and Symptoms. It may not work in other scenarios. |