Custom Mobile Access User Login/Logout event triggering multiple email alerts per occurrence
Technical Level
| | |
| --- | --- |
| Solution ID | sk123567 |
| Technical Level | |
| Product | SmartEvent / Eventia Analyzer |
| Version | R80.10 (EOL), R77.30 (EOL) |
| OS | Gaia |
| Platform / Model | All |
| Date Created | 21-Mar-2018 |
| Last Modified | 21-Mar-2018 |
Symptoms
Custom Mobile Access User Login/Logout event triggering multiple email alerts per occurrence.
Cause
The SmartEvent configuration is set to differentiate Event candidates by a single log. So each User action is generating multiple logs (based on the involved blades), which then makes each log trigger a single Event.
This leads to each Event generating an Email Alert.
Solution
In the Count Logs tab for the custom event, change the parameter from "Single Log" to "Multiple Logs Over Time"

Example: 4 logs occurring over a period of 20 seconds.
This will need to be tested in each individual circumstance to find the correct balance for the environment.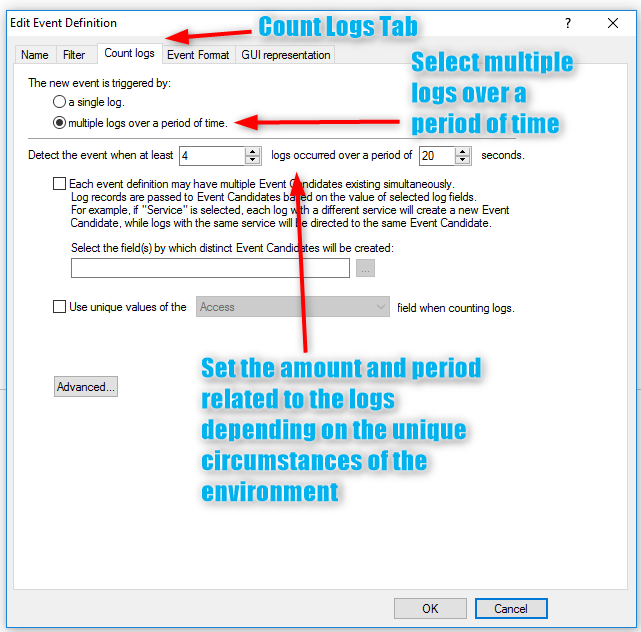 | | |
| --- | --- |
| | This solution has been verified for the specific scenario, described by the combination of Product, Version and Symptoms. It may not work in other scenarios. |