"Installation failed. Reason: Failed to load Policy on Security Gateway" error on 1100/1400 Appliance
Technical Level
| | |
| --- | --- |
| Solution ID | sk123014 |
| Technical Level | |
| Product | Branch Office Appliances |
| Version | R77.20 |
| OS | Gaia Embedded |
| Platform / Model | 1100, 1400 |
| Date Created | 23-Feb-2018 |
| Last Modified | 11-Dec-2018 |
Symptoms
Policy installation fails with "Installation failed. Reason: Failed to load Policy on Security Gateway." error on 1100/1400 SMB appliance.

Error "These attempts to establish trusted communication (SIC) have no matching objects defined..." although SIC status between Security Management and SMB appliance is "Communicating".

Manually fetching the policy from the appliance succeeds.
Cause
Policies that are to be installed on 1100/1400 SMB appliances must not have the Anti-Virus Blade and the Traditional Anti-Virus enabled at the same time.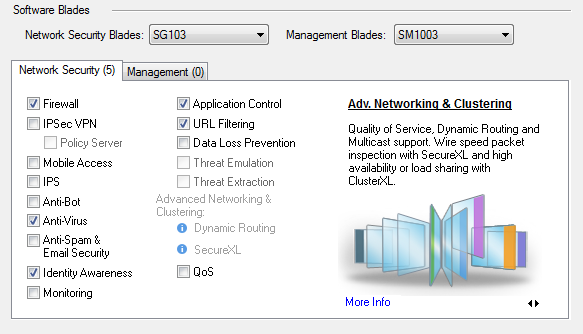 Solution
| | |
| --- | --- |
| | Note: To view this solution you need to Sign In . |