How to configure User Awareness to see Specific Active Directory Organization Unit on SMB appliance
| | |
| --- | --- |
| Solution ID | sk116338 |
| Product | Small and Medium Business Appliances, Identity Awareness, Branch Office Appliances, Ruggedized Appliances |
| Version | R77.20, R77.30 |
| OS | Gaia Embedded |
| Platform / Model | 1100, 1200R, 1400, 600, 700 |
| Date Created | 13-Mar-2017 |
| Last Modified | 15-Mar-2017 |
Solution
Assuming that we have Active Directory (Domain: SMB.COM) and we want to see queries only from specific OU (Organization Unit). Not all OUs.

In this example we want to see Queries only for HR: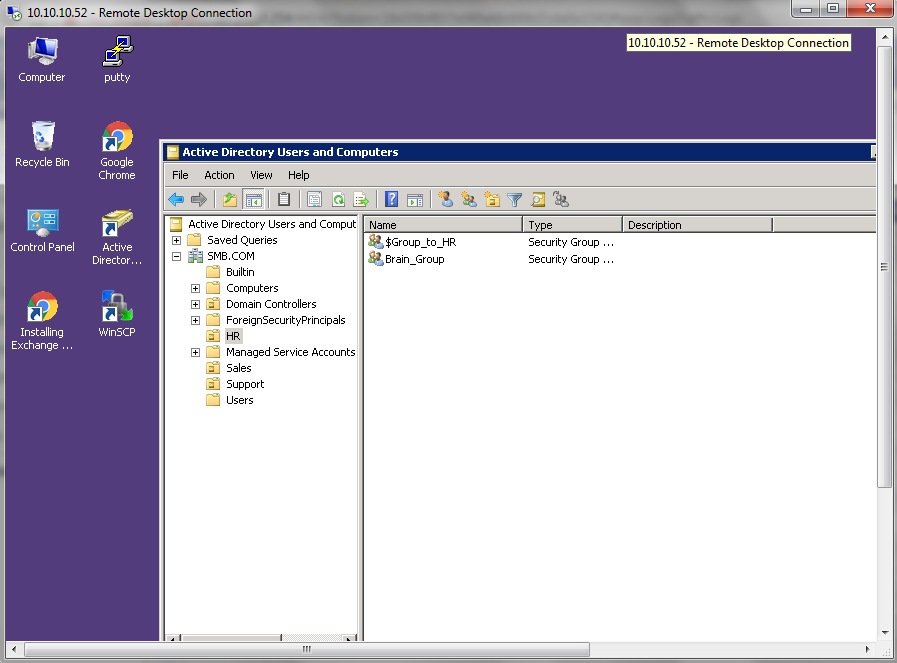 In the appliance WebUI, go to "User Awareness" blade ->select "AD Queries" and configure new "Authentication Server":

To see only the Desired OU you need to configure "Branch".

Select the "Use user groups from specific branch only" checkbox and type the following:

OU=OU_to_see,DC=AD_prefix,DC=AD_postfix.

In our Example => Branch: OU=HR,DC=SMB,DC=COM

Click Apply.
From this point forward, AD queries will be only for that OU.
You may also see that apply when you try to create a rule -> you will see only groups from that OU.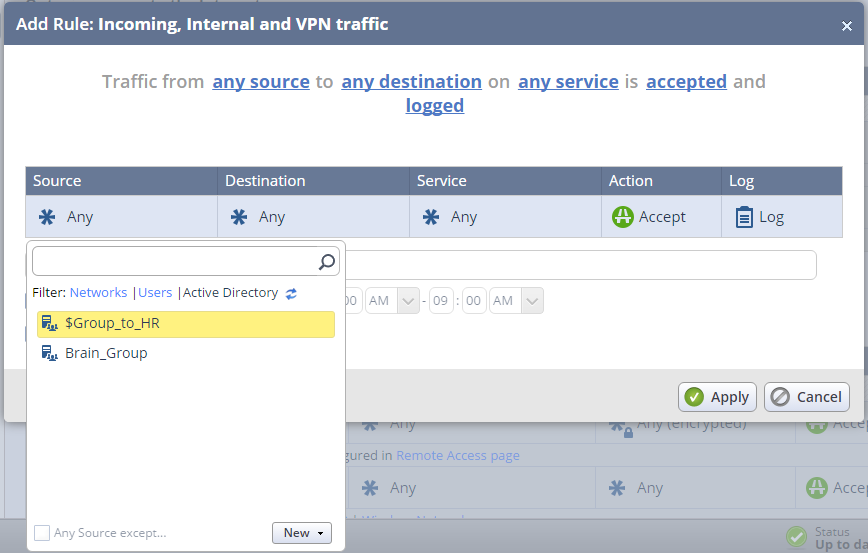 | | |
| --- | --- |
| | This solution has been verified for the specific scenario, described by the combination of Product, Version and Symptoms. It may not work in other scenarios. |