Blade events can be seen in SmartEvent NGSE and R80.x GUI even though they are not enabled on the event policy
Technical Level
| | |
| --- | --- |
| Solution ID | sk112896 |
| Technical Level | |
| Product | SmartEvent / Eventia Analyzer |
| Version | R80, NGSE, R80.10 |
| OS | Gaia |
| Platform / Model | All |
| Date Created | 30-Aug-2016 |
| Last Modified | 17-May-2017 |
Symptoms
Blade events can be seen in SmartEvent GUI even though they are not enabled on the event policy.
Cause
This behavior is by design in R80.x and NGSE. Blade events will pass through the Indexer and not through the correlation unit.
These kinds of events will be created as an events with Type 'Log':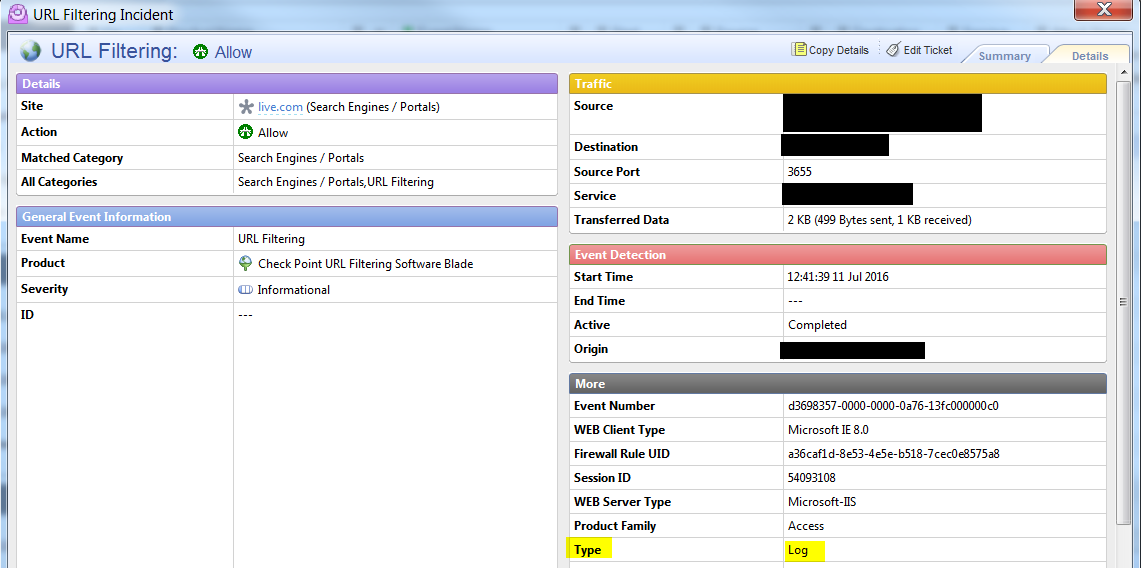 These events are created by default and users cannot prevent their creation.
Solution
| | |
| --- | --- |
| | Note: To view this solution you need to Sign In . |